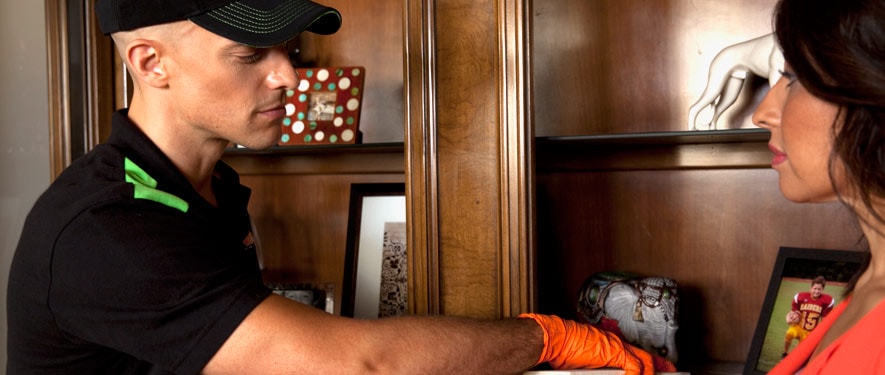 Fire Damage Emergency Tips
What you can do until help arrives
Water Tips  |  Fire Tips   |  Biohazard Tips   |  Mold Tips
In the United States, fire departments report that around 790 house fires spark each year due to poor holiday decorating.
Many of these fires started when decorations were too close to heating sources like fireplaces or space heaters and caught fire. Christmas trees and candles are other fire hazards that might ignite a fire in your home.
If you set up a real tree, keep it watered away from any heating sources or open flames. If you use an artificial tree, check for a label that indicates it's fire-resistant. Remember to unplug your holiday lights before bed no matter what kind of tree your family decorates.
Candle fires are to blame for around 20 house fires each day, so be sure to light them a safe distance from any flammable materials. If you use a fireplace to keep your home warm in the winter, have it cleaned and inspected before lighting that firewood.
It is important to categorize and assess outdoor decorations accurately. Use insulated nails made for harsh weather to fasten your lights firmly to prevent brush fires caused by dropped lights. Observe any local restrictions on outdoor decorations that may be in place in your neighborhood.
Make sure your smoke alarms are in good working condition, and have one installed in every bedroom for added security. Pass this helpful information down to your loved ones and turn to SERVPRO for professional restoration if a fire breaks out in your home over the holidays.
Have Smoke or Fire Damage? Call (714) 591-0646
What To Do After A Fire
Limit movement in the home to prevent soot particles from being embedded into upholstery and carpets.
Keep hands clean so as not to further soil upholstery, walls and woodwork.
Place clean towels or old linens on rugs, upholstery and carpet traffic areas.
If electricity is off, empty freezer and refrigerator and prop doors open.
Clean and protect chrome with light coating of petroleum jelly or oil.
Wash houseplants on both sides of leaves.
Change HVAC filter.
Tape double layers of cheesecloth over air registers.
What NOT To Do After A Fire
Don't attempt to wash any walls or painted surfaces or shampoo carpet or upholstery without contacting us.
Don't attempt to clean any electrical appliances that may have been close to fire, heat or water without consulting an authorized repair service.
Don't use any canned or packaged food or beverages that may have been stored near the fire, heat or water.
Don't turn on ceiling fixtures if ceiling is wet. The wiring may be damaged.
Don't send garments to an ordinary dry cleaner. Improper cleaning may set smoke odor.